Joe Adams (@vJoeAdams) compiled a list of what was used and consumed by Team05 during our GeekWeek.
Technology
Cisco UCS
EMC NS960
~125 Virtual Machines
~200 GHz of CPU
~6TB Virtual Disk
~1.5TB RAM
vSphere
vCloud Director
vCloud Connector
VMware View
VMware SRM
vCenter Operations Manager
vCenter Configuration Manager
vCenter Chargeback
VMware CapacityIQ
Springsource
RecoverPoint
EMC VSI
Celerra VSA
Isilon
VPlex
ATMOS
Avamar
RSA Archer
RSA Envision
EMC Greenplum
One Mobile Hotspot Tower comprised of Bush's Baked Beans, RedBull, and a Verizon MiFi (courtesy Rich Barlow)
Hours
Approximately 1400 person-hours (Monday noon-Friday noon)
Fuel
~ 5lbs of assorted Candy
~ 25 Gallons of Coffee
~ 5 Gallons of Gatorade
~ 10 Gallons of Water
~ 200 Slices of Pizza
~ 100 Energy Bars
~ 3lbs of Pretzels
~ 75lbs of Ice
~ 4lbs of Animal Crackers
~ 8 gallons of RedBull
~144 ounces of 5-Hour Energy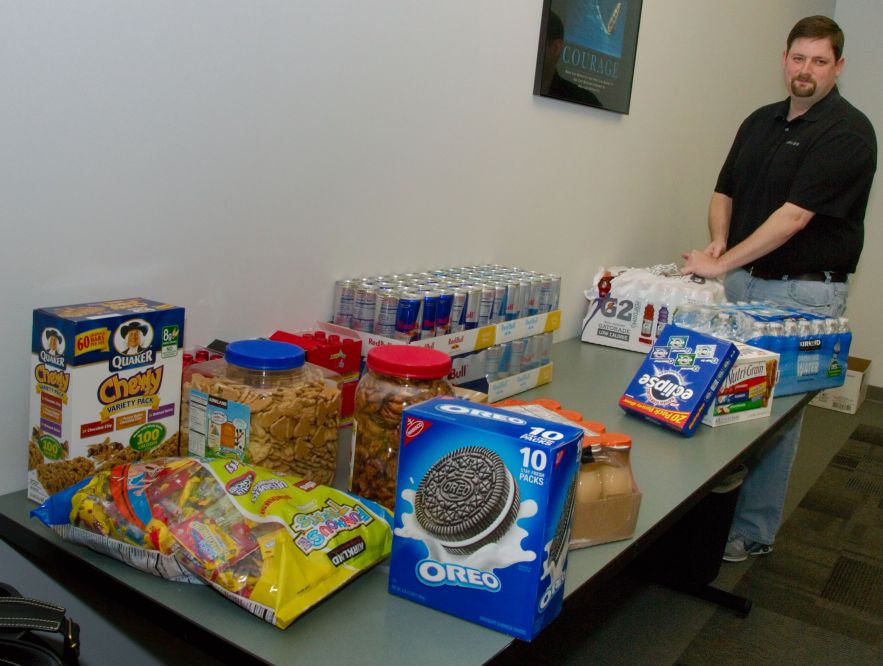 A pretty interesting mix of tech/time/fuel.
Thanks Joe for compiling the list.