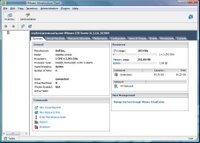 I took an Optiplex 620 (P4 3.4, 2GB Ram, and an 80GB Sata drive), and attempted to install ESXi (3.5u2).
Well, initially, I got a Limit CPU Id error, with a nice "please disable this in the bios" message.
The box was fairly old, and had the A03 bios loaded. A03 wouldn't let me turn this off, so I went to Dell, grabbed the latest bios update, and updated the Bios to A11. After A11 was loaded, and I disabled this setting I was off and running.
As a result, ESXi installed fine, with no other tweaks.
The drive, and nic installed without any issues.
I haven't put any VM's on it yet, but will report back.
Updated: I've put several VM's on the box, and haven't seen any issues other than the Licensing Bug.
Also, I figured I'd whack the box when the new builds came out. I decided to install ESX 3.5.0 Update 2 Refresh, and what do you know, it installed fine too!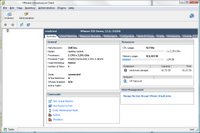 Dave, here's another one for your list.