In Part 2, I covered how to add Pure Storage backed iSCSI datastores to vSAN or VxRail.
Many of VMware's customers have looked to utilize Virtual Volumes, or vVols, to provide the same Storage Policy Based Management capabilities that vSAN/VxRail provide, but when using external storage such as Pure Storage FlashArray.
There are plenty of Pure Storage and vVols posts on Cody Hosterman's site, Alex Carver's site, David Stamen's site, my site, and purestorage.com, so I won't go into the great things that vVols can do here.
Register the FlashArray for vVols
The Pure Storage Plugin for VMware vSphere makes it easy to register FlashArray for the VMware Virtual Volumes (vVols) use case.
Simply choose Register Storage Provider in the Pure Storage Plugin.


And provide appropriate credentials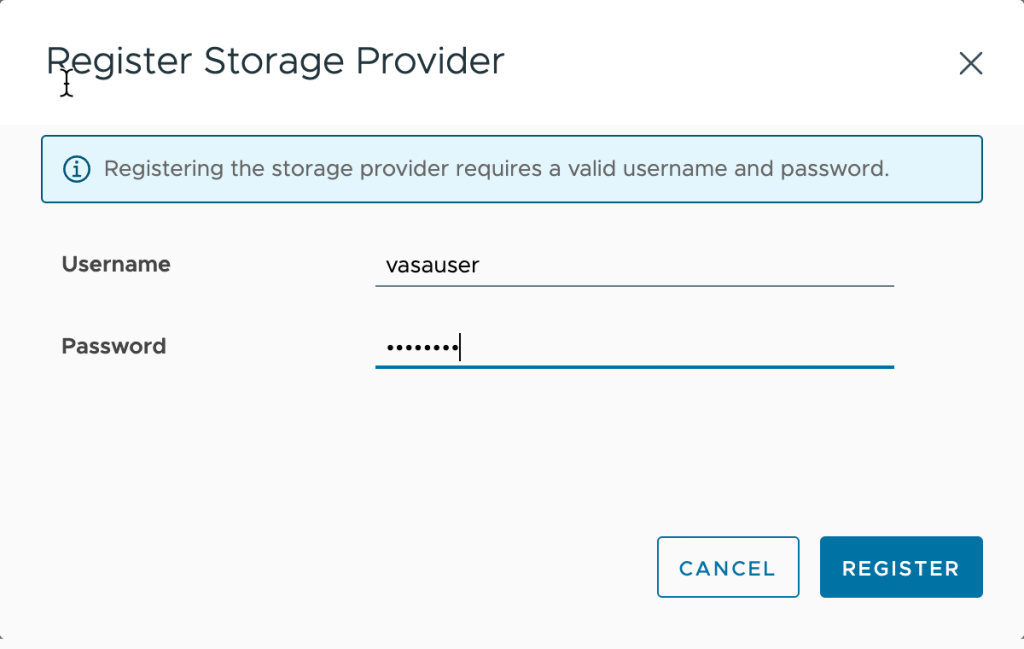 Now you're ready to add a vVols Datastore.
Creating/Adding a vVols Datastore
The Pure Storage Plugin for VMware vSphere makes the process of adding a vVol datastore very easy.
Right click on the cluster you'd like to create a vVol datastore on, choose the Pure Storage context menu, and choose Create Datastore.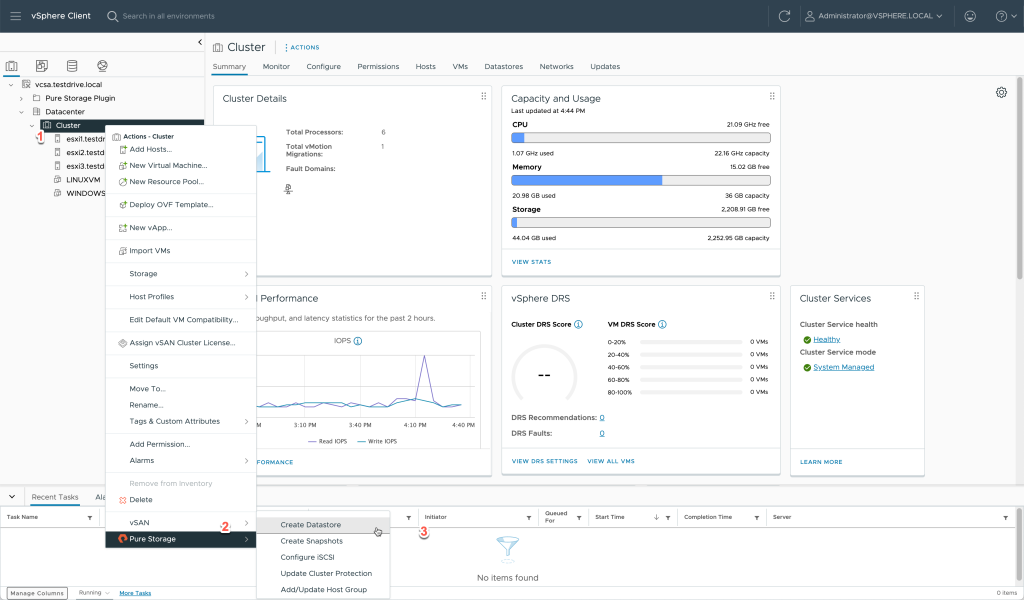 Choose vVols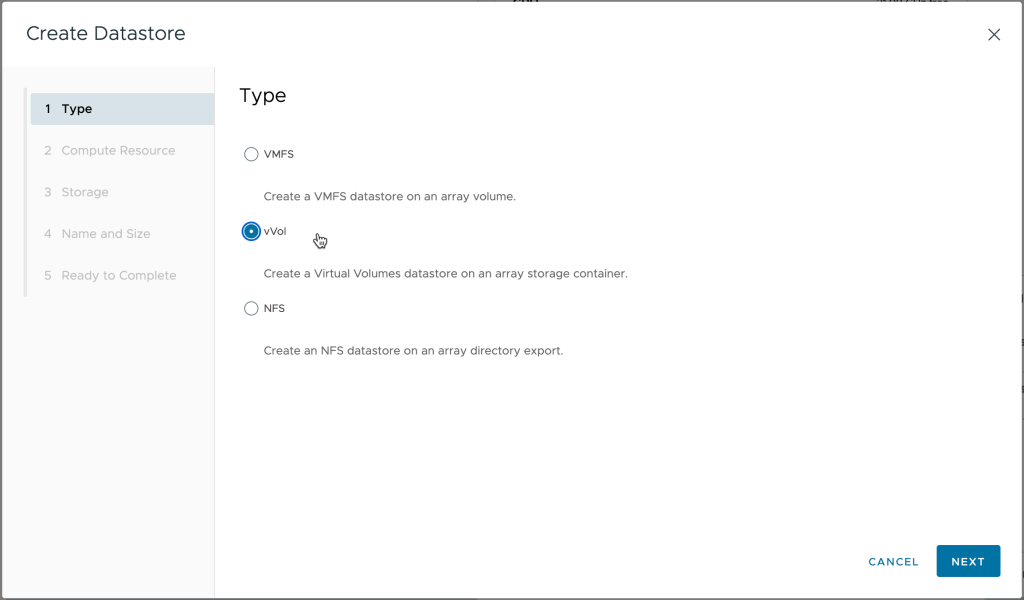 After picking the Cluster, choose the FlashArray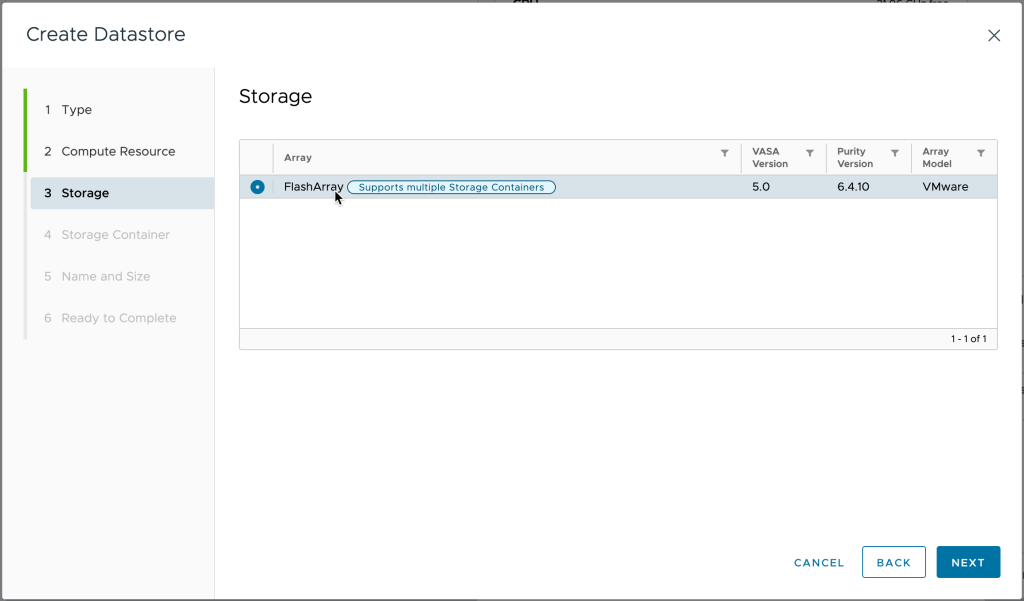 The FlashArray in this example is running Purity 6.4.10, which supports multiple Storage Containers (vVol datastores). This functionality was introduced in 6.4.3.
We can use the default container, which will have a capacity of 1PB regardless of how much storage is on FlashArray. Or we can create a new Storage Container.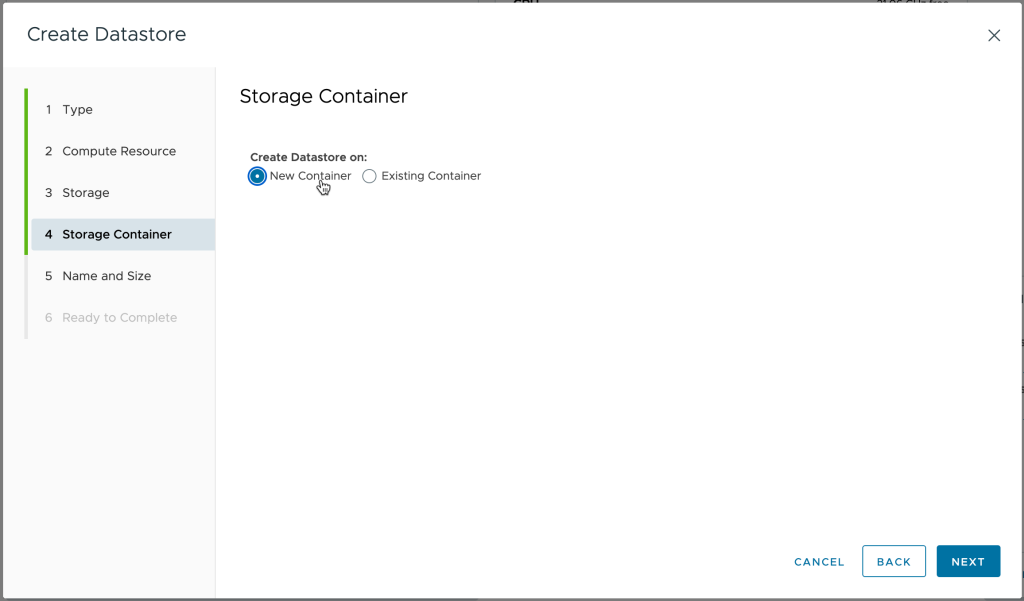 And we can limit the size of the container: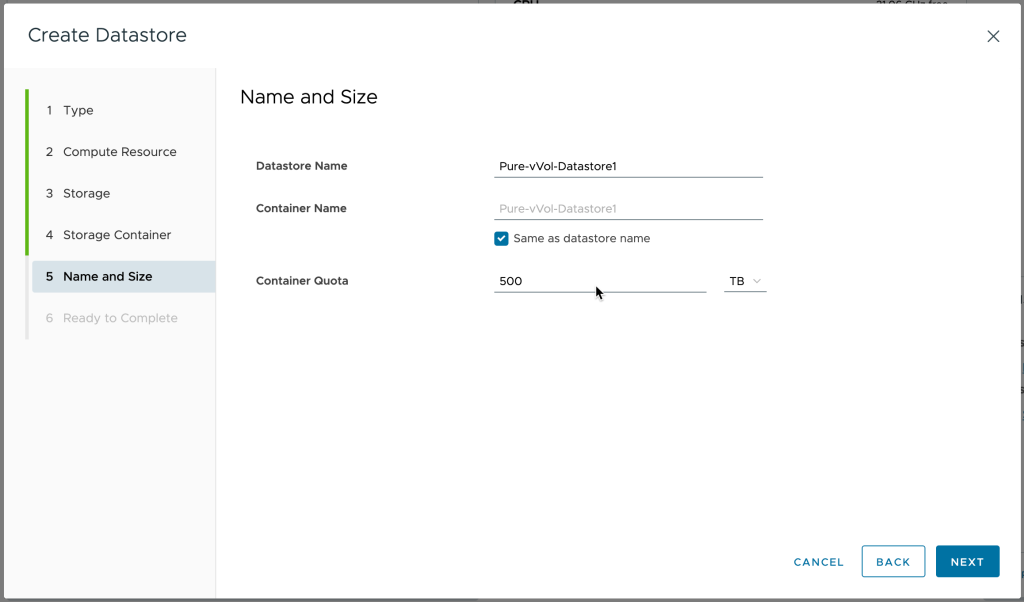 Give the datastore a name and a capacity maximum (we can grow this later) to proceed.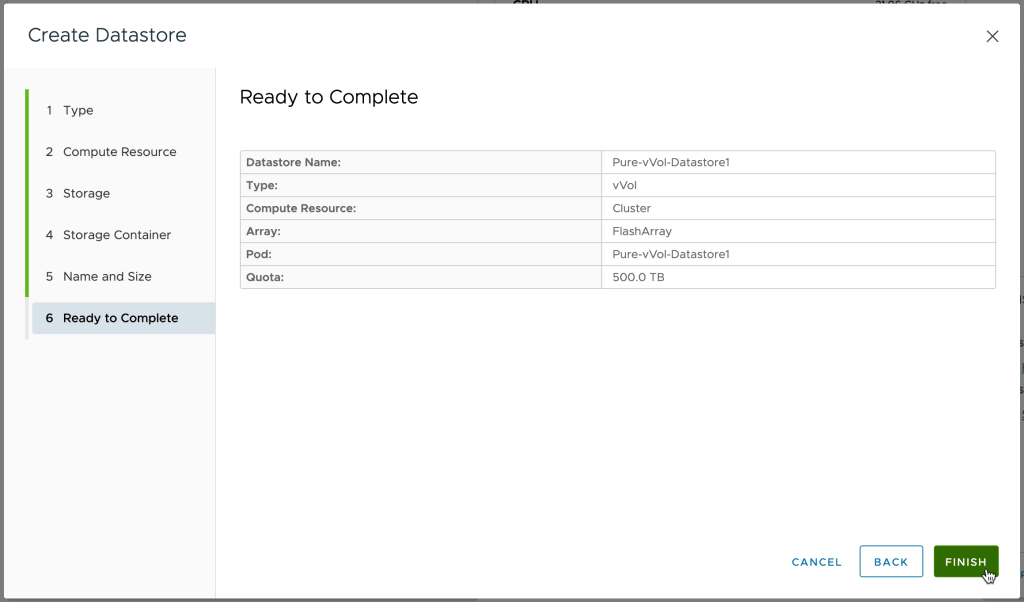 After pressing Finish, we will see the vVol Datastore present in the vSphere Client.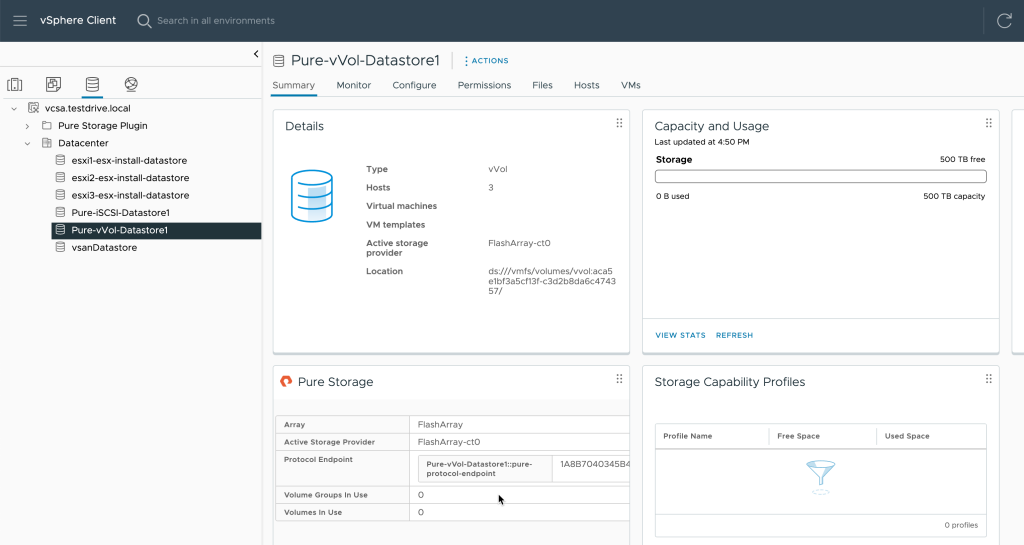 Easy peasy.
In Part 4, I'll cover adding NFS storage using the Pure Storage Plugin for VMware vSphere version 5.3.4.