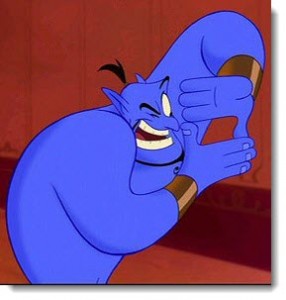 When I first saw the VNXe 3100, I was really blown away.
The line from Disney's Aladdin seemed appropriate.
Phenomenal Cosmic Powers
From both hardware and software perspectives, the VNXe products are packed with goodness.
Hardware:
Intel Westmere
Maximum drives 48/96 (1 SP/2 SP)
2 or 4 SAS ports
2 or 4 Gigabit Ethernet ports
Storage processors 1 or 2
System memory 4GB per Storage processor
Initially will have 3.5 drives, supporting 2.5″ (25 drive disk enclosures) in the future
Active-active when configured with 2 SPs.
Vault to flash drive
No single point of failure design
Everything can be serviced by the customer.
Software
Uses an EMC innovation (C4LX & CSX) to virtualize/encapsulate whole kernels & services (See Steve Todd's post for more info/insight here.)
Enhanced Unisphere interface with wizards to make provisioning storage easier with logic coming from VMware/Microsoft best practices in conjunction with EMC best practices (EASY!)
Shares features/functions with the larger VNX family
EMC Replication Manager can be leveraged for application-integrated local & remote replicas
Built-in support for CIFS, NFS & iSCSI
Great hardware and software make the VNXe a killer entry level storage solution.
Itty Bitty Living Space
Now on to the size.
The VNXe line comes as 2 models. The VNXe 3100 and 3300. The 3100 takes up 2U (before expansion) and the 3300 takes up 3U (before expansion). That's small. Just take a look at them:
The VNXe 3100 (front)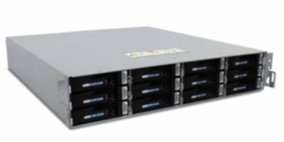 The VNXe 3100 (back)

The VNXe 3300 (front)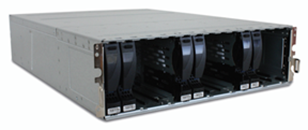 The VNXe 3300 (back)

Is it a good deal?
Now take all of that into account… Feature and performance rich hardware and software, coupled with a very small package, and you've got a winning combination. Well that is if the price point is decent.
I'm not a sales guy, and I'm not really associated on the monetary end of any equipment, but from what was talked about today, prices start under $10,000 US. That's a pretty good deal. I've worked with arrays from a wide variety of vendors (in my previous life when I didn't work for EMC), and to get an array with the capabilities of the VNXe line, they were quite a bit more than the VNXe base price.
Where can more information be found on the VNXe products?
Check out these links:
Disclaimer
I am employed by EMC as a Sr. vSpecialist, and I really like this new product line. My complete disclaimer can be found in the right hand column.