VMware vSphere 4.1 has been released!
This is a release that many have been waiting for.  Virtualization.info leaked some early details a couple days ago.
Some of the features that are added include:
Memory Compression – compressing RAM pages rather than using disk swapping, which will improve performance (could significantly help VDI environments)

Network I/O Control – Can better leverage network utilization by setting QoS priorites for each flow type (iSCSI, NFS, etc)

DRS Host Affinity – VM movement can be more granular (great for limiting SQL VM movement, reducing SQL license requirements)

VMware vCenter Server – Will only run on 64-bit Windows.
vStorage API for Array Integration (VAAI) – New protocol to interface between VMware and storage arrays.  This can offload some storage tasks to the storage array natively.
The maximums have become larger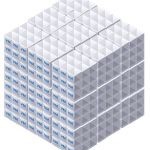 3,000 VMs per cluster (increase by 2 times)
1,000 hosts per vCenter server (increase by more than 3 times)
10,000 VMs per vCenter (increase by more than 3 times)
Up to 8 vMotions in parallel when using 10GbE
Additionally, some names have changed:
VMotion is now vMotion
Storage VMotion is now Storage vMotion
The free ESXi package will be called vSphere Hypervisor
ESX & ESXi (paid version) will be discussed as the Hypervisor architectures
Well, I can't wait to get it installed in the lab and give it a spin. Go to http://www.vmware.com/download to download it too.