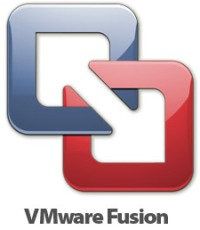 VMware Workstation was updated to version 7.1.1 on 8/13/2010. As a Windows user (for the most part), I quickly logged into the download site, and downloaded an updated build.
I'm also a Mac user, and yesterday I decided to see if Fusion had also been updated. Low and behold, it had been.
Here are the release notes:
VMware Fusion 3.1.1 is a maintenance release that resolves the following issues and adds new support. It is a free upgrade for all VMware Fusion 3.x users.

VMware vSphere 4.1 is now supported as a guest operating system. VMware Certified Professionals (VCPs) and virtualization experts can use VMware vSphere 4.1 to install the latest server virtualization software and experiment with server setup, conduct training, show demos, and test production configurations. Running ESX as a guest eliminates the need to have spare hardware available to run ESX natively and enables ESX to run on systems that are not listed on the ESX hardware compatibility list (HCL). For more information on the supported processors and host operating systems, see see Considerations for Running an ESX Guest.This feature is intended for educational and demonstration purposes only and should not be used in production environments. To use this feature, you must download vSphere 4.1 from the VMware Web site and follow the installation documentation provided with VMware vSphere to install ESX.For more information on VMware vSphere, see http://www.vmware.com/products/vsphere/.
Resolves an issue around accessing some iSight cameras.
Resolves an issue where an incorrect disk error message appeared after a host crash occurs while working in a virtual machine.
Resolves an issue where audio recording failed when the recording device output was not 44.1 kHz.

For more details, see Resolved Issues.
So like Workstation, Fusion has been updated to support running VMware vSphere 4.1 as a guest.
Both of these applications, along with appropriate hardware, work well for training, testing, and demonstration purposes.
Thanks for the update VMware.
Click here to download it.