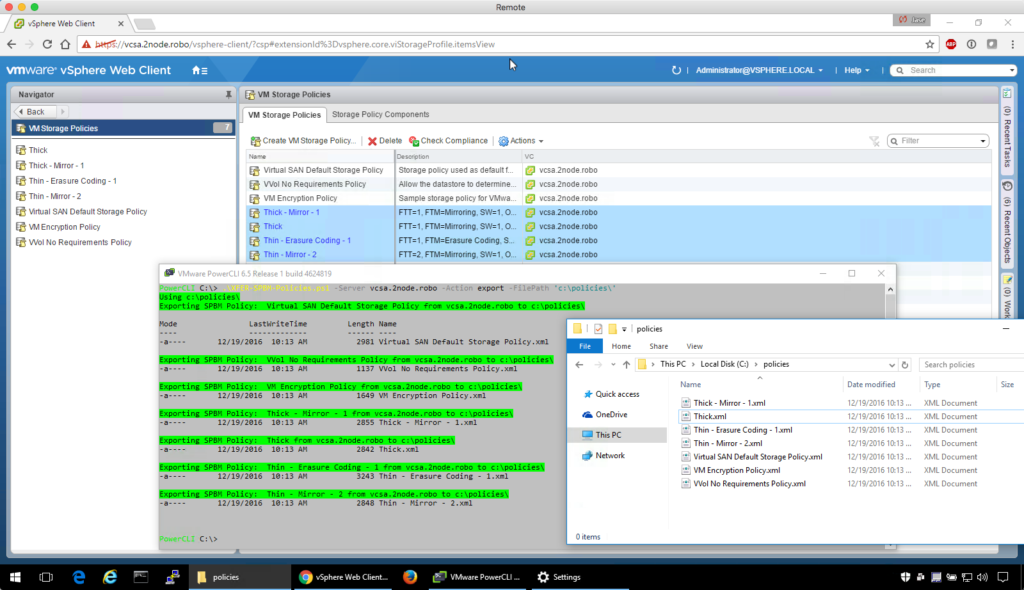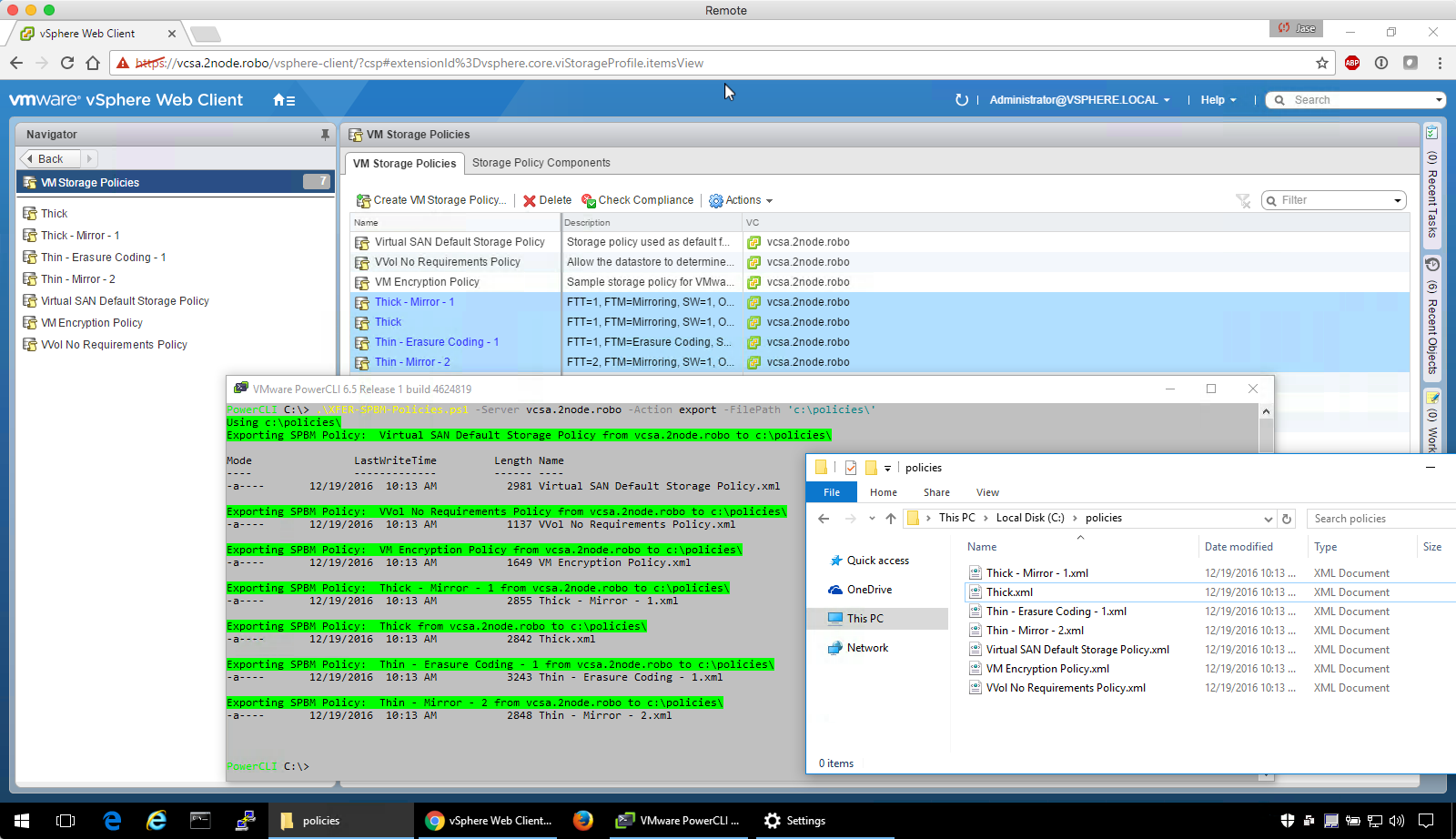 I work in the lab a lot.
One of the tasks that I often perform is:
Blowing away my VCSA (or Windows vCenter Server),
Redeploying it, and
Reattaching it to a cluster that is running vSAN.
As a result of a new VCSA deployment, only a few SPBM policies will be present. Any previously available SPBM polices are lost with the previous VCSA instance.