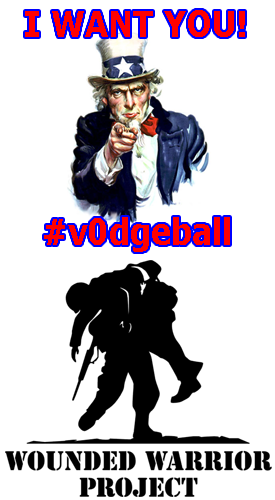 That's right, that time of year is approaching… VMworld US 2013.
For the past 4 years, EMC has sponsored a v0dgeball (Translated Dodgeball for people with a virtual affinity) tourney at the US VMworld Conference.
In those 4 years, v0dgeball participants, spectators, & contributors have raised over $30,000 in donations for the Wounded Warrior Project. Not too shabby, but we can do better.  So here we are again with EMC's 5th Annual v0dgeball Tourney.
A quick recap from last year:
11 Teams Played including
Over 60 Spectators (looked like it was more than that)
1,143 #v0dgeball Tweets
8,041 Tweetvite Views (http://v0dgeball.com)
2nd Place Winners – Brocade

Over $13,000 raised for the Wounded Warrior Project
A sample match can be seen here:
Looking at the galleries of photos that have been taken over the years, it is easy to see the competition, pain, sweat, and overall good time that is had, all while raising funds to help those that have given huge sacrifices while serving in the Armed Forces.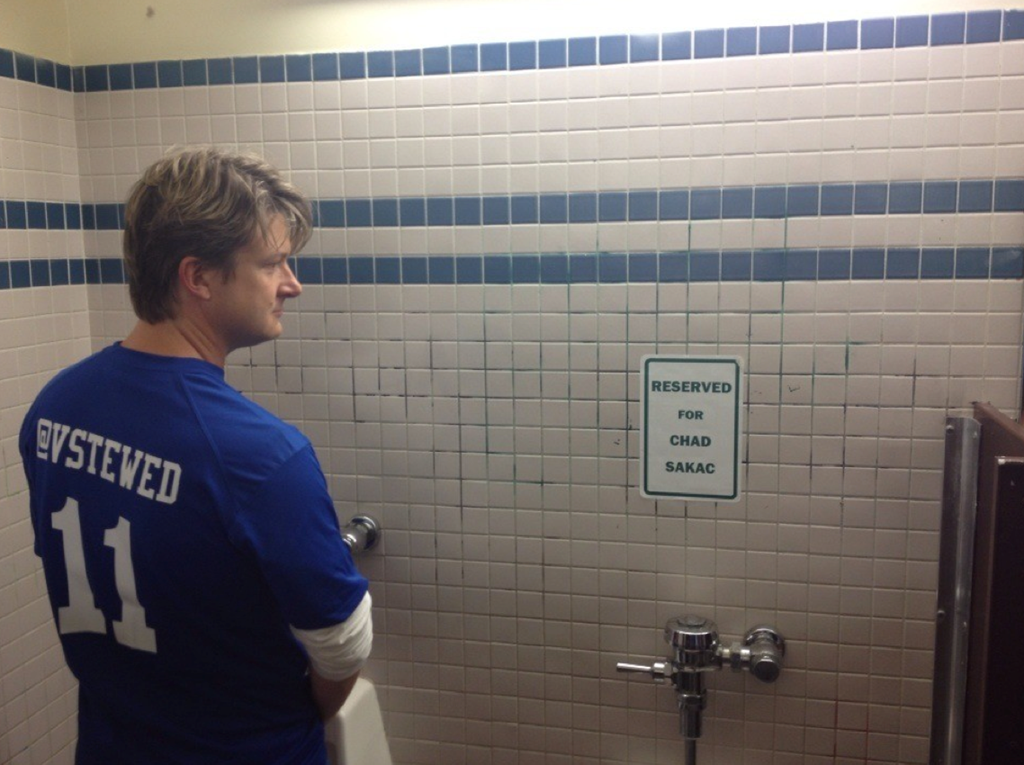 Here are links to some of those galleries:
A great time for a great cause…
Lots of fun… And even some hijinks…
And it is all done for a great cause, the Wounded Warrior Project.

If you want to be part of this year's festivities, here are the specifics:
GIDDY UP! It's that time again for #v0dgeball at VMworld San Francisco 2013!
WHAT:  The Fifth annual EMC's #v0dgeball Charity Tournament sponsored by Chad Sakac. A rules-based dodge ball tournament (http://www.dodgeballusa.com/rules.html) with real live referees and emcees.
10 people on a team.
DOUBLE-elimination tournament.
1 winner to rule them all.
Smack talk both accepted and expected.
Hashtag: #v0dgeball
WHERE:  SOMA Rec Center – Corner of Folsom and 6th Streets
HOW: Donations and entry fees here: (https://support.woundedwarriorproject.org/group-fundraising/v0dgeball4/). 100% of the proceeds go to Wounded Warrior Project. 12 team limit. First come, first served.
Each team MUST DONATE $1000 to the Wounded Warriors to play. 
WHY: To raise funds for the Wounded Warrior Project, and have a blast in the process! To let off a little steam and kick butt for bragging rights before the insanity of VMworld.
WAVIER TO PLAY: If you are PLAYING on a Team you MUST sign this wavier to participate:  https://www.dropbox.com/s/afd6lwxr3auvnzx/v0dgeball13-waiver.doc
ADMISSION:  $5 donation at the door is suggested and appreciated. 100% of the proceeds go to the Wounded Warriors Project.
WANT TO GET INVOLVED?
Please promote this event thru your social media outlets. #v0dgeball!
Have a crazy idea for #v0dgeball? Don't sit back and wait until it is too late!  Let's do this! Nothing's too crazy, it is VMworld after all.
Go to http://v0dgeball.com/ for the latest info!