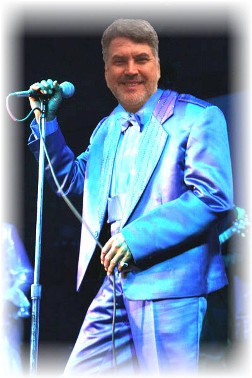 "The Hardest Working Man at VMware" – I can't think of a phrase that better describes John Troyer.
John is both the face and the voice of VMware's social media engine. John works countless hours promoting the message of virtualization and cloud computing. Whether it be on Twitter, Facebook, or other social network, he is very engaged in the VMware community. He also hosts the VMTN Communities Round table Podcast every Wednesday at noon Pacific time. He does his best to not only spread the word, but also goes the extra mile to help customers/partners/friends in times of need.
To me, what sets John apart, is the fact that he is not just an employee doing a job. I would dare to say that John knows, by name, thousands of "us geeks" that use/run VMware in our environments every day. It is very easy for everyone to know who he is, but it has to be a daunting task to keep up with all of us. Every time I have seen John in person, he always kindly greets me by name and asks how things are going, and what am I up to next?
He is also the primary person behind the VMware vExpert program. For those not familiar with the vExpert program, it is similar to the Microsoft MVP program. One big difference, is that the vExpert program is not as widely known. I'm not going to go into the perks of being selected as a vExpert, but suffice to say, none of them would have been possible without John's hard work.
So I designate (with absolutely no authority whatsoever) today, July 24th, as John Troyer day.
Happy Birthday, and I hope you have a great day today John!