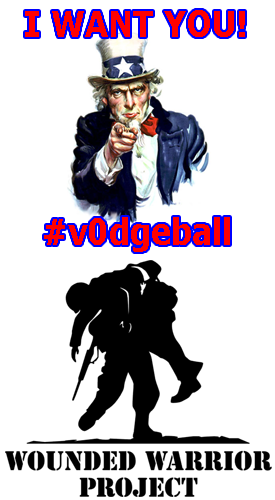 That's right, that time of year is approaching… VMworld US 2013.
For the past 4 years, EMC has sponsored a v0dgeball (Translated Dodgeball for people with a virtual affinity) tourney at the US VMworld Conference.
In those 4 years, v0dgeball participants, spectators, & contributors have raised over $30,000 in donations for the Wounded Warrior Project. Not too shabby, but we can do better.  So here we are again with EMC's 5th Annual v0dgeball Tourney.
A quick recap from last year:
11 Teams Played including
Over 60 Spectators (looked like it was more than that)
1,143 #v0dgeball Tweets
8,041 Tweetvite Views (http://v0dgeball.com)
2nd Place Winners – Brocade

Over $13,000 raised for the Wounded Warrior Project