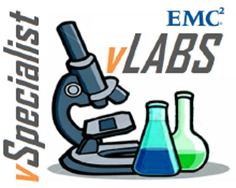 For those that went to Las Vegas for either EMC World 2011 or VMworld 2011, there were opportunities to give EMC gear a test drive using the EMC vSpecialist vLabs.
The Bigger Conferences
Bigger conferences often last the better part of a week, and are most often far away from home, unless you work in the same area that the conference is being held.
These bigger venues are often picked because of space, and being able to accommodate thousands upon thousands of attendees.
From an attendee perspective, bigger conferences can have quite a few hurdles to overcome, before a boss will allow you to go.
Registration Fee
Time
Accommodations
Transportation
Something Local
For those that were not fortunate enough to get the opportunity to go to EMC World or VMworld, and you are near Baton Rouge, LA, you are in luck.
Wednesday October 5th, through Friday October 7th, Transformyx is hosting the TechX 2011 Conference & Expo in Baton Rouge, LA.
If you are local to the Baton Rouge area, Tech X 2011 overcomes several of the hurdles I mentioned before.
Registration Fee –

NONE, it is free

Time – Come

all 3 days

, or

only a single day

– Only have a single day to get away, no problem.
Accommodations – 3 hotel partners have rates from

$109-169 a night

(if you aren't local)
Transportation – Hotels are

within waking distance

(very close) to the Baton Rouge River Center
Pretty cheap for some jam packed content, exhibitors, & EMC vLabs.
EMC vSpecialist vLabs
At EMC World 2011, as well as at VMworld 2011, the EMC vLabs were a huge success.  With the EMC vLabs, you have the ability to try out different offerings from EMC, like the VNX, VNXe, Avamar, Isilon, the Virtual Storage Integrator, RSA, & more.
As soon as I get a complete list of the labs, I will post them here.
Updated: List of vLabs available
ATMOS
Avamar
Isilon
RSA Archer
UIM 2.1
VAAI
VMAX
VNX
VNXe
VPLEX
Virtual Storage Integrator (VSI) Plugin for VMware vCenter
Virtualization Experts
Wait, there's more, Wade O'Harrow, EMC Global Director of vSpecialists, will be presenting the Thursday Keynote.
Also, Jon Owings, Commercial Sr. vSpecialist, will be presenting Wednesday afternoon on using VMware View on the EMC VNXe. The VNXe is a new storage offering this year that works well in SMB and ROBO environments at an attractive price. I wrote about the VNXe when it first came out here.
Don't miss this session if you want to know more about how to leverage VMware View in a SMB environment effectively with the EMC VNXe.
If you are in the South Louisiana area, and have a day (or more) free from October 5th-7th, I hope to see you at the Baton Rouge River Center for Tech X 2011.
More info on TechX 2011 can be found on the conference website.